Living Life to the MAXIMum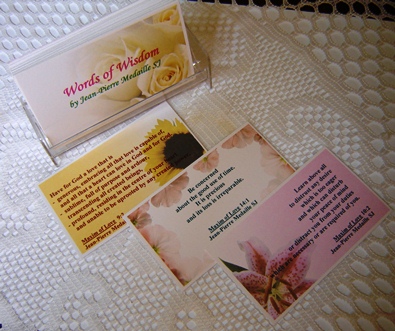 Occasionally, we will be posting a 'sharing of hearts' on ONE of the Maxims of Perfection written by our Jesuit founder, Jean-Pierre Medaille back in 1657.
These wisdom sayings have a timeless quality about them and continue to inspire, nurture and guide our daily lives. We hope that you will grow the sharing of hearts by adding your own insights and experiences of how a particular maxim has guided you. The Spirit speaks in and through the community.
You will need to LOGIN to be able to add your comments. Click here to read The Maxims of Love >>
---