MAY 16, 2020: RESUMING SPIRITUAL DIRECTION BY PHONE, ZOOM OR SKYPE
---
What's New

ZOOM GATHERINGS
FOR READERS OF
WORDS FOR LIFE
Originally these were planned for small groups to gather at St. Emilion Apartments in Kanata, ON on four Saturdays throughout the year. Due to Covid-19 precautions, these had to be cancelled. However, we are preparing to host some ZOOM gatherings weekly or bi-weekly. Dates and times will be posted here. We hope you can plan to join us in conversation and reflection.
---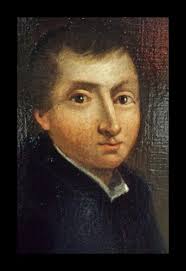 THE 350th ANNIVERSARY OF FATHER MEDAILLE'S DEATH
MONDAY, DECEMBER 30, 2019
Let us be united in prayer and reflection around the world in thanksgiving for the gift of our founder's life and his spiritual writings.
Sharing a Reflection: "The life and death of each of us has its influence on others" (Rom 14:7).
---
Book Launch #1
ST. JOHN THE APOSTLE PARISH HALL
WORDS FOR LIFE
---
Guided Contemplative Retreat - July 2020 -
Cancelled due to Covid-19!

Living Life to the MAXIMum
Monday, July 20 - Friday, July 24
Galilee Centre, Arnprior, Ontario.
$570.00 per person.
Limited to 14 participants.
Spiritual Directors: Kathleen O'Keefe, CSJ and Rosemary O'Toole, CSJ
---