Living Life to the MAXIMum
A few years ago, Sr. Evelyn McGovern coined the phrase, Living life to the MAXIMum.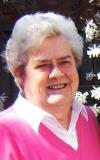 Among our Little Design Communities we often find ourselves sharing our stories with a quote or reference to a PARTICULAR maxim that has been meaningful to us ... or has been challenging us - in a difficult situation or time of decision.
We have come to see that the spirituality that these MAXIMS embody does in fact ... cause us to live our lives with maximum abundance of serenity and confidence and joy.
As part of our 30th ANNIVERSARY year celebration, we thought it would be meaningful to share our reflections and gratitudes for how the spirituality of Jean-Pierre Medaille has influenced our growth and transformation over the years. Each week we will post a 'sharing of hearts' on ONE of the
Maxims of Perfection
written by our Jesuit founder, Jean-Pierre Medaille back in 1657. These wisdom sayings have a timeless quality about them and continue to inspire, nurture and guide our daily lives.
We hope that you will participate in the sharing of hearts by adding your own insights and experiences about how a particular maxim has guided you. The Spirit speaks in and through the community.
You will need to LOGIN to be able to add your comments.