Zoom Conversations ... on the NEW
WORDS FOR LIFE book series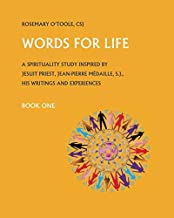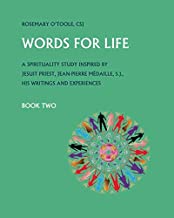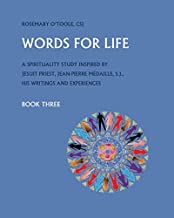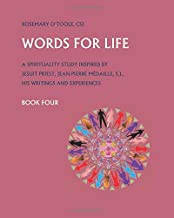 Gather every second Saturday for one hour
with a small group on Zoom
to share conversation from our reflections
on these four volumes inspired by the spirituality of J.P. Medaille.
- NO COST -
Hosted by Rosemary O'Toole, CSJ
Purchase books on amazon or if a BULK ORDER ( 10+) contact Sr. Rosemary for reduced cost.
Starts SEPTEMBER 2021 - AUGUST 2022
To register for one of these small groups,
please contact Sr. Rosemary O'Toole
at

This email address is being protected from spambots. You need JavaScript enabled to view it.
---
E-course -

still active since 2008...
Register here...
Follow at your leisure, 52 Lessons on The Spirituality of Jean-Pierre Medaille, SJ
It's FREE! Lessons are in pdf format.
Enjoy the sharing of hearts after each Lesson
and post your own reflections as you go along.
The Forum has a Chat Forum that is not active now,
but there are interesting conversations to review.
---
The Contemplations on the Life of Christ from Incarnation to Nazareth
The Contemplations on the Life of Christ from Baptism to Crucifixion
These writings of Fr. Jean-Pierre Medaille, SJ have been re-presented here
in a more contemplative format.
Sr. Rosemary has written commentaries on these 12 mysteries of Jesus' life.
---
We have a few published books - maxim cards in plastic holders - CD's.
---