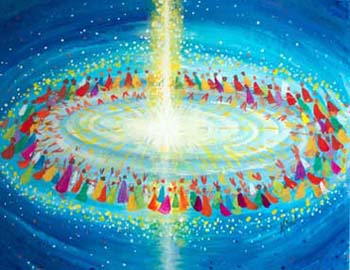 SECOND GATHERING
This month your reading, praying and reflecting will flow from the first 5 paragraphs of The Eucharistic Letter.  
The theme is:
THE VISION AND ESSENCE OF A LITTLE
DESIGN COMMUNITY. 
You will find much to

 chat about in these pages. 
Enjoy a deepening experience as you share hearts and listen to each other's stories.  
 ...and the greatest of these is Love!