What's New
MAY 8, 2013: The French Translation is Complete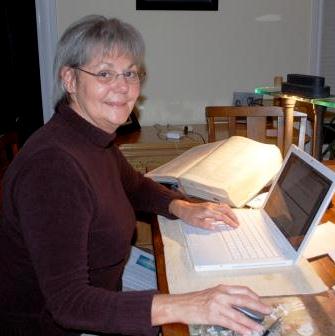 Thank you, Danielle Latreille! What a magnificent accomplishment to have the complete binder of materials translated now into French. It was one year ago Pentecost that we completed the ENGLISH text and had them prepared in binder formats... allowing for ongoing additions of prayer servcies etc. What a cause for celebrartion this Pentecost to see the work ... ready now for another culture and language ... to read and reflect on this Little Design vision. We hope to hear of others around the world starting up these small faith communities ... under the impulsion of the Holy Spirit.
Thank you Danielle for your year long labour of love... And we are delighted that YOU are among the participants in the First session in Le Puy this June. You will see your work being read and understood by two Sisters who need the French language manual to follow along with our days interaction and study.
Go to the
FREE DOWNLOADS
section of this website - to either download and print at home ... or request to purchase a binder in French from Sr. Rosemary.
Evelyn and Rosemary and all the Little Design community