What's New
JANUARY 10-17, 2013: Claudette Visits With Evelyn And Rosemary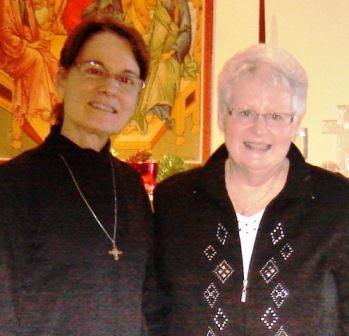 What a wonderful week of growing friendship and collaboration! Sr. Claudette des Forges and I first met on SKYPE last year when I was invited to come to the Centre International in Le Puy and offer a couple summer sessions on The Little Design Communities Circling the World with Love. Over the past year we coordinated our dreams and plans and Claudette was always so helpful and encouraging and eager to make this contemplative experience in Le Puy BE all that it could be for the participants.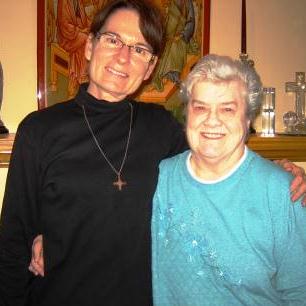 During the week, while I went on with my regular ministry commitments, Claudette prayed and read and walked around the neighbourhood, enjoying the sights and sounds of winter in Canada. Then, in late afternoon, our kitchen table became the planning room for final logistics and co-ordination of the Le Puy sessions. It was an invaluable resource to have Claudette's first-hand and recent experience with the old city and the sacred sites... and so both of us with laptops ... went searching out websites and confirming important contacts.
We shared a movie afternoon at Les Miserables, enjoyed a supper with our chaplain, Fr. Andrew followed by Eucharist in our home with Chico, Diane and Coleen joining our little community. On Wednesday, we did a little touring and exploration around the downtown heart of the city of Ottawa - along the River, visiting the beautiful cathedral, the Parliament buildings, Art Gallery and eating lunch in the market square at La Provence. (where Obama cookies are sold) .
You can tell how 'at-home' we became with each other, when on the last evening, Claudette offered to cook supper for us... and yes, we obliged and enjoyed!
Gratefully,
Rosemary and Evelyn