The Spirituality of the Paschal Mystery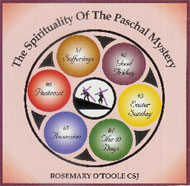 First released in May, 2003. Today, over 1,500 CD's are circulating. We have presented this Paschal Mystery Reflection Day in Parishes throughout the city of Ottawa and in Cornwall and Gatineau.
The Spirituality of the Paschal Mystery CD is 75 minutes of meditative teaching on the six distinct moments in the spiritual journey that Jesus - and all of us - must pass through. You will be guided through the meaning and mystery of each of these moments: Suffering, Good Friday, Easter Sunday, 40 days, Ascension, Pentecost. You can listen to each track (10-12 minutes) several times for your own meditation and/or use for small group prayer gatherings.
Cost $5.00
---
Spanish CD on The Spirituality of the Paschal Mystery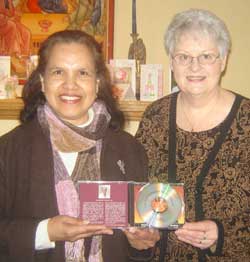 Spanish CD launched in February, 2007. 500 CD's circulating.
Isabel Petien, an Ottawa teacher, completed the translation of this CD into Spanish. During Christmas week we were in studio doing the recording. The CD began circulating during Lent 2007. We would be happy to see it distributed by "willing friends and disciples of the Good News" in as many countries as possible. Arrangements can be made for consignment shipping.
This email address is being protected from spambots. You need JavaScript enabled to view it.
ary
Benefactor for this CD production was Sr. Rosemary's cousin, Walter Hogan (Deceased, 2005).
My friend, Sister Arlene Kosmatka has prepared a 4 page booklet with Reflection Questions in SPANISH.To download the pages for personal or small group use click here:
---
Infinitely more... Reflections on The Dark Night and Contemplation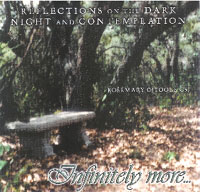 First released in January 2005. Today, there are 1,000 CD's are circulating.
Infinitely more… Reflections on the Dark Night and Contemplation is 75 minutes of meditative teaching on the incredible gift of God's great desire to share with us the Divine life. Oh, if we could only grasp the great dignity of the divine indwelling in the depths of our souls! You will be guided through the necessary transformations and purifications of the 'false self' that are required for this great inner work. I have tried to make this teaching understandable for all by clear and simple explanations and applications to our daily lives.

Discover the 3 signs of authenticity of a dark night of the soul experience and the 3 signs that indicate God is calling one to contemplative prayer.
Be silent.
Be still.
Alone.
Empty before your God.
Say nothing.
Ask nothing.
Let your God love you. That is all.
Quiet.
Still.
Be.
Listeners: Ponder the final big question: Is our world in a dark night of soul?
Cost $5.00 SOLD OUT
---
Thank you Tom Dewar (Tara Records) and Judy Faulkner for your generous benefaction of this new spiritual resource. Thank you, Anne Hurley for your beautiful original piano compositions.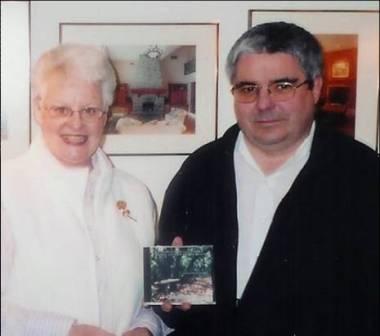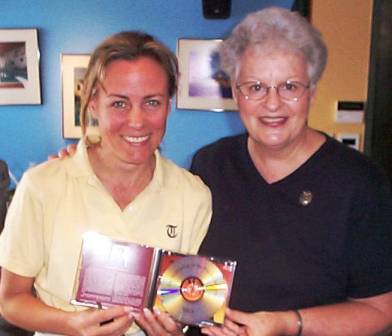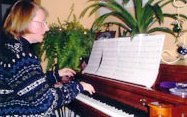 ---
To order CD's please go to the Resources and contact This email address is being protected from spambots. You need JavaScript enabled to view it.
---