"The love of Christ has gathered us together as one."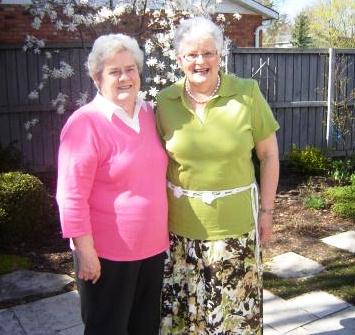 Sisters Evelyn McGovern and Rosemary O'Toole have been responding to their call-within-a-call to live a more contemplative lifestyle within their CSJ charism.
Our desire is to share our contemplative lifestyle and mission with any person who feels drawn to enter into this way of life with us - pray-ers, retreatants, all seekers in the spiritual journey.
In this non-monastic contemplative community there is no structured, monastic routine - only the freedom and creativity that silence and solitude open up within our beings.
Each person responds to his/her own rhythm of prayer, work, study and leisure. We live in our own homes.
---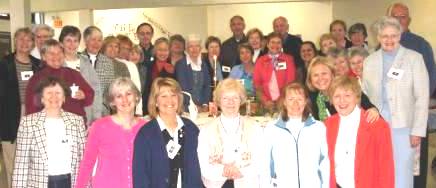 The Upper Room community fosters your "being and becoming the person God wills you to be in nature, in grace, in glory,for time and for eternity."
Maxim of Love 10:6, Jean-Pierre Médaille, SJ (founder of CSJ)
THE UPPER ROOM COMMUNITY consists of
The EMMAUS COMMUNITY of spiritual directors (22 active)
THE LITTLE DESIGN COMMUNITY of Medaille companions (65)
and FRIENDS AND PARTNERS in our ministry.